DatingLeads
We Buy Dating Traffic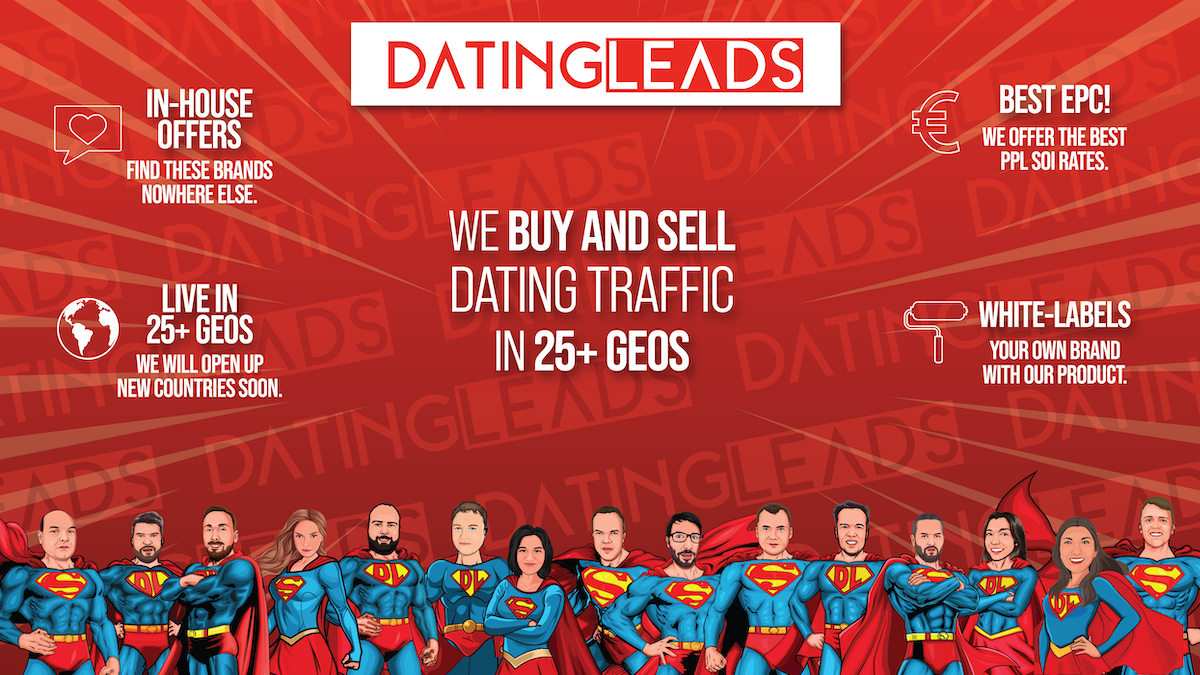 DatingLeads is a dating advertiser both buying and selling dating traffic in more than 25 Geos with additional geos coming monthly!
If you are looking for Inhouse offers with the best EPCs around then please get in touch. We can provide great flows that are tailored to your traffic be that through a huge collection of ready to go brands, your own White Label or a fantastically converting Smartlink.
Are you on the hunt for traffic instead? We are selling in a huge way too on both CPL and CPC.
Let the EPC do the talking and let's starting working together today!